5 places to get educational toys in Singapore

Joan Tan
Play is such an important aspect of a child's formative years (18 months - 6 years). While there are many ways in which you can attempt to
make play meaningful
, play can typically be categorised into 3 types
Creative Play


Playing with paint and dough offers children freedom to mould, create and shape to their heart's content, developing essential emotional and cognitive skills along the way.





Active Play

Let your child's imagination free wild with play materials and toys that encourage active learning through sounds, words and make-believe stories



Exploratory Play
Children are motivated to play through handling materials such as sand, water, beans and rice. They pat, grab smell and explore for a long time to enjoy this tactile experience.
Here are
5
different shops
to explore educational toys that you would like for different types of play:
#01 LEARNING RESOURCES
One of the most well-known brands in the educational toy space, Learning Resources carries more than 1100 educational toys and products that are suitable for toddlers and children of all ages. Their selection of products includes play and learning activity sets, manipulatives and games.
Their line of products helps to build foundational skills for your children in areas like exploration, imagination and fun! Because of their experience and partnerships with top educators, they have also been able to develop many award-winning toys and products.
Great for:

#02 TOYTAG
Housing some of the most popular brands of educational toys in the world, TOYTAG's range of learning toys and games will show you exactly what it means to mix learning with fun.
From learning about electricity and magnets to being creative with 3d printing pens and coding games, TOYTAG's specially curated set of toys are meant to engage and help kids learn in a fun and stimulating manner.
Providing both an offline and online experience, you can drop by their store to get a hands-on experience of the different toys and games or just purchase online and have it delivered to your place!
Whether you are looking for a unique and practical birthday present or something meaningful for your child, you should definitely check TOYTAG out first.
Great for:



#03 NURTURE CRAFT
Focusing on the importance of teaching to think, Dr Henry, the CEO of the Nurture Craft Group feels that all parents and teacher should understand a child's strength and nurture a child to reach his full potential.
With their wide collection of learning resources and manipulatives, your child will be able to learn the alphabet, learn about colours and learn to count in a more fun and engaging way.
Great for:

#04 THE TODDLE SHOP
As its name suggests, The Toddle Shop carries toys suitable for very young kids, from newborns up to the age of 7 years old. At The Toddle Shop, you'll find curated collections from the brands you love, as well as specially sourced niche items from designers around the world that are innovative, adorable and safe.
As well-informed and educated parents, we understand that playtime is where our children learn, grow, and develop, making it necessary to look for toys that enhance their motor skills and cognitive development. The Toddles Shop carries different kind educational toys for your child.
Blocks and building toys that promote spatial awareness and balance while pounding and push-pull toys build hand-eye coordination and motor abilities. The Toddle Shop has these two ranges of developmental toys for juveniles will offer children everything they need to learn and develop in a safe and fun manner.
Great for:


#5 RIGHT BRAIN BABIES
Right Brain Babies, as their name suggests, provides a large variety of tools and toys dedicated to early childhood education. This site is equipped with a large variety of childhood development toys, ranging from an infant flash cards to selling a wide range of puzzles, board games, building blocks, and art supplies – everything that an infant or toddler needs for a holistic development!
Their flashcards stand out from others because they are carefully made based on the teaching methods of the 2 famous infant educators – Prof. Makoto Shichida and Dr Glenn Doman. These specially designed thick cards make flashing easier and are also carefully designed for infants with bright colours and large words or characters.
Apart from the flashcards, what is great about Right Brain Babies' website is that they provide a quick summary and extract on the books they sell. This is especially helpful and informative for parents who want to purchase educational books and read to their child.
Great for:



EduBox's here to help!
If you are feeling overwhelmed by the wealth of choices, why don't you leave choosing of the toys with EduBox?
EduBox believes that every child is unique and therefore acing playtime requires a personalised approach. EduBox offers monthly customisable box which contains different tools to help with your child's learning and development.
EduBox Free Customised Box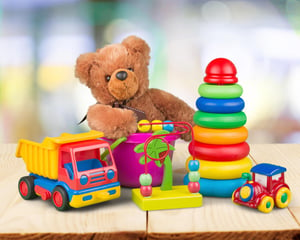 Free 1 month trial box


Customised to your child's stage of development, interests and needs


Contains 5 different tools
Book a consultation call with a EduBox specialist (like myself), based on the assessment
we will send a free customised trial box to you!